Meet Paul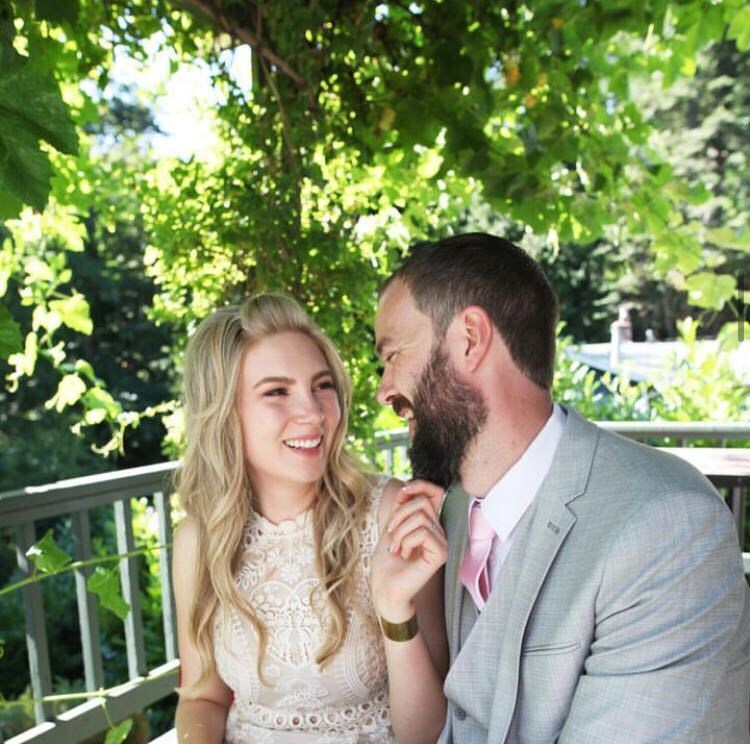 As Vice President of Public Affairs for Planned Parenthood of Greater Washington and North Idaho, Paul has been responsible for leading and managing grassroots efforts to organize, empower and mobilize communities to take action for exceptional health care services, honest education and fearless advocacy. He has proudly resided in District 2 for two decades. He and his wife, Tiffany, recently welcomed their daughter, Hazel, into the world. They live in the East Central neighborhood and can often be seen walking their dogs, Walter and Fern, down Perry Street.
Paul has a deep love for Spokane, starting his first job with the city in the Spokane Parks Department in 2006. He co-founded and launched Down To Earth in 2007, an environmental advocacy and sustainability news site that was published by the Spokesman-Review.
He was hired as Spokane City Councilmember Jon Snyder's legislative assistant in 2009 who represented District 2. They worked together on a Complete Streets ordinance that made sure the city built, operated and maintained streets that enables safe access for all people who need to use them, including pedestrians, bicyclists, motorists and transit riders of all ages and abilities. In 2011, Paul headed to Olympia as 3rd Legislative District Representative Andy Billig's legislative assistant where they worked on voter access, protecting the Spokane River and a balanced budget before heading to the Senate.
After working as the Eastern Washington Director for the YMCA Youth and Government Program, Paul then moved on to Planned Parenthood of Greater Washington and North Idaho where he has been since 2015. Since then, Paul has championed policies signed into law that expand and protect access to reproductive health care across the state and at the city level against anti-abortion extremists.
In addition to his professional experience, Paul has a long history of community engagement and volunteering and currently serves as a board member for Greater Spokane Progress and the Washington Bus. In the past, he's served as a board member for the Center For Justice, Washington Bikes, Pedals2People and volunteered with KYRS Thin Air Community, Terrain Spokane, Spokane Community Against Racism, Spokane River Clean Up and Pro Choice Washington.

Policies and initiatives that Paul has helped work on:
2009: Approve Referendum 71 to legalize Domestic Partnership Benefits
2010: City of Spokane compliance with the American Disabilities Act
2011: Complete Streets Spokane
2012: Approve Referendum 74 for Marriage Equality
2013: Yes on Prop 1 for independent police oversight and create ombudsman commission
2015: Sick and Safe Leave Ordinance
2016: Yes For Buses, Spokane Transit Authority expansion
2016: Raise Up Washington to support minimum wage and sick and safe leave
2017: No on Proposition 1 that would've legalized racial profiling to inquire on immigration status
2018: Protecting Passenger Rights for a Safer Spokane
2020: Health Care Facility Noise Ordinance
2020: Approve 90 Safe and Healthy Youth
2021: Creating Fair, Equitable and Competitive Spokane County Commissioner Districts
2022: Abortion Access resolution